Rooms & Cottages sleep upto 124 People
About Us
A spritiual place for reflection and gathering
Looking for a unique place to have your next meeting or gathering? Come out to the country to enjoy a laid back natural environment where you can relax and get your work done with all the amenities.
Our accommodations are retreat-like, with large hotel style rooms or quaint cottages, and the food is delicious! 
There are many places to unwind and relax, from the front porch, to the hammock village, to the dock by the lake. Enjoy these spaces with friends or colleagues, or have some time for yourself. 
Robin has over two decades of experience at Procter. She is passionate about making your stay as comfortable as possible.
Robin, your hostess
Thompson Lodge & Cottages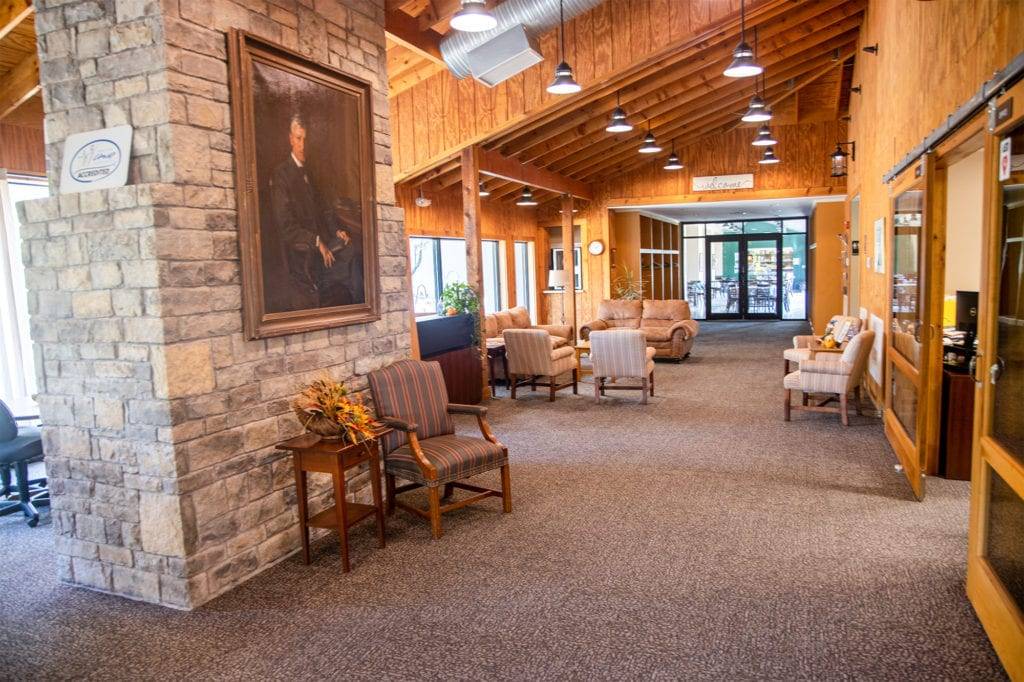 Thompson Lodge
The Lodge is spacious and comfortable. New carpet has been installed and the walls are freshly painted in the hallways and conference rooms. Hobson Dining Hall is attached to this building through the double doors.
Each room has these ammenities:
Private Bathroom
Two Double Beds
Free Wi-Fi
Screen Free rooms
The Cottages
Our cottages are comfortably furnished and are great for families and retreat groups. The cottages are conveniently located within short walking distance from the lodge and are near easy access to lake and the farm. Each cottage includes:
Shared Bathrooms
Twin and bunk beds
 Screen-free zones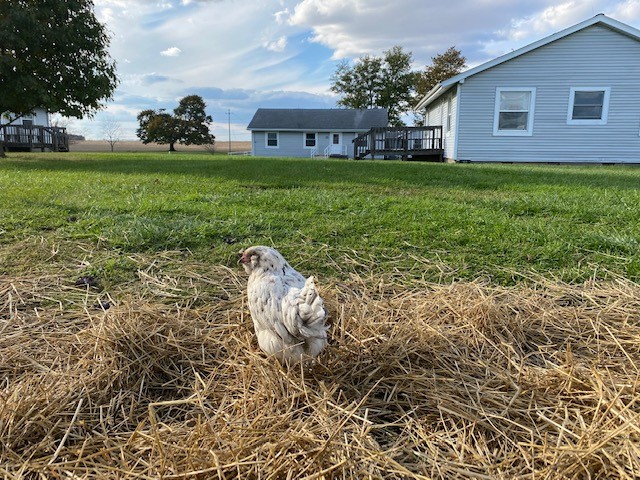 Food and Drink
In-House
Meal Service
Meals at Procter are delicious and wholesome, often using fresh products and ingredients grown on our own farm!  The food we grow, raise, prepare, and serve honors the land and delights the body and soul.  With advance notice, our dedicated staff can accommodate special dietary needs to ensure an enjoyable experience.  Meals are served buffet style in a bright, comfortable, fully accessible dining room.  You and your group will look forward to breaking bread together at Procter! 
Business & Community
Meeting Rooms
Free WiFi
We have free Wi-Fi for our guests.
Free Parking
We have plenty of free parking for our customers, hotel, cottages, and camp guests.
Bedroom Comforts
We are able to accommodate up to 124 guests in our comfortably appointed rooms.
Screen free
In our efforts to make the grounds a peaceful place for reflection, we do not have televisions in our cottages and lodge rooms.
Two Basketball Courts
We have an indoor basketball court in our historic Red Barn, and an outdoor basketball court for games and more.
Pool
We have a swimming pool that is open seasonally with a lifeguard on duty.
Rocking chairs
In the spring, summer, and fall, enjoy the breeze and view from the rocking chairs on the Lodge's front porch. Spectacular sunsets can be enjoyed from this vantage point. 
Coffee & Tea Bar
Warm beverages available 24/7
Procter Center
Things To Do
Relax
Enjoy a restful sleep in our tranquil quiet rooms

Find a cozy nook to read a book

Watch your children play on the playground

Take a walk around the lake

Find tranquility at the Labyrinth
Enjoy
Sit on the front porch in a rocking chair and watch the sunset

Sit in the courtyard to look at the native flowers and enjoy the bird song
Adventure
Fish

Relax in our hammock village under a shade tree

Play Ga Ga, basketball, or tetherball

Swim in the pool or lake (when open with a lifeguard present)

Have a campfire and roast s'mores

Go up to the farm to visit the pigs and chickens
Fun
Enjoy an adult beverage (BYOB) with a colleague or friend

Organize a retreat for friends or attend one that we offer
Meetings
Conduct a business meeting with state of the art video technology
Hiking
Walk around our 10-acre lake or the Center

Walk the labyrinth

Hike out to the woods for a nature walk