6 acre vegetable and animal farm
Procter Center Farm
11235 St. Rt. 38 SE, London, OH
Grove City Farmers Market
About Us
Celebrate the bountiful harvest with us!
Procter Center Farm is a production and educational, six-acre, diversified vegetable and livestock farm in central Ohio. The property includes black raspberries, hazelnut, and apple orchards, and asparagus, swiss chard, and strawberry patches. Though not certified, we use only use organic, generative practices to grow our food. To extend our growing season, we have 12 boxed beds, a high tunnel, and greenhouse. We also raise market hogs, and chickens for meat and eggs.
The farm contributes to the robust meal options in the Procter Dining Hall. The food service staff work with the farmer to coordinate meals based on what will be harvested that week. You can also find our delicious vegetables, pork, and chicken selling at three locations in the greater Columbus area.
The months of June through September, we offer up to 30 Community Supported Agriculture (CSA) shares. Members provide the capital the farm needs at the beginning of the growing season. In return, they receive a weekly box filled with the freshest picked vegetables and seasonal specialties, like flowers and pumpkins!
London Farm Fresh Market
Open year-round, this indoor farmers' shop houses many local favorites. Visit Tuesday through Saturday, at 119 S. Main Street, London, Ohio.
Procter Farm
Daily, we sell our products directly from Procter Center. Order online, or over the phone, 740-206-2036. Scroll down to view menus.
Be a Volunteer
We can always use volunteers at our markets and on the farm. Interested in spending some time with us this season? Email Farmer Ryan, rwesolowski@proctercenter.org with dates or days you are available.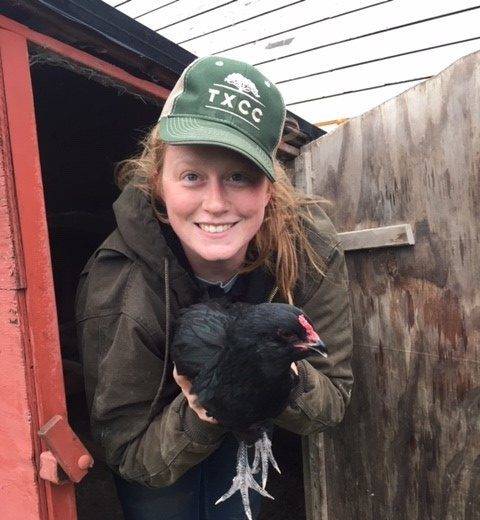 It was great talking to Procter's farm manager, Danielle, who told me that the farm uses sustainable practices: pasture-raised pork and chicken, free-range egg layers, and crops grown using organic methods.
Noel, SCA Farm and Invasive Species Intern
Speakers from Washington, Kentucky, and all over Ohio will be joining us for a weekend filled with activities, discussions, and learning, all grounded in what it means to be a steward of the land. This retreat is for anyone wishing to know more about gardening, composting, and what it means to connect more to nature and God.
Our farm is a learning lab for volunteers and visitors of all ages and backgrounds. Each year, we have hundreds of hours of educational experiences that also help us grow thousands of servings of vegetables.
Programing
Our farm provides a safe space for camp activities that include harvesting for Procter Center Kitchen, dying eggs, painting pumpkins, and building scare crows. 
Production
Our farm works with community organizations to provide people with greater access to fresh, locally grown food.
Resident Camp Harvest Box
Before you depart from camp, leave with a box packed full of fresh, naturally-grown vegetables and seasonal specialties! Upon camp registration, be sure to select "Happy Harvest Box". The week of camp, during Camp Checkout, your box will be ready for pick-up as you exit. $20/box.
Community Supported Agriculture (CSA) Shares FAQ
Is Procter certified organic?
While not certified organic by any organization, Procter Farm is managed using organic principles and sustainable techniques. We utilize crop rotation, cover crops, compost, manure, and cultural practices to stay one step ahead of pests and diseases. We apply a few certified organic, biologically-based insect repellents to some of our more vulnerable plants, and use organic soil amendments to add to our beds before planting.
How much is in my CSA?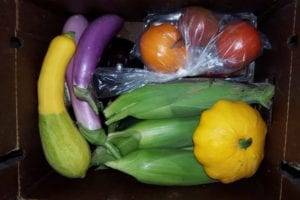 The half shares are enough veggies or meat to supply a family of 1-2 for one week. The whole shares will supply a family of 3-4.
Can I choose what is in my CSA?
For Produce Shares, crops are harvested based on what is ready at that particular point in the season. Weekly, we will include great recipes that will utilize most of the items in the box. If there is a veggie that you absolutely hate, see if another CSA member will trade items with you. For Meat Shares, we will always provide chicken and pork cuts at the weekly valued amount. We will keep track of the types of cuts included, so that there is a variety throughout the season. You are also welcome to purchase cuts a la carte at each pick up location.
Where will I pick up my CSA?
You may pick it up at either the Procter Store, on Fridays from 3pm to 5pm, or Saturdays from 10am to 3pm, or the Grove City Farmers Market, on Saturdays from 8am to noon, or Procter Center Farm, Fridays, after 3pm, or anytime Saturdays.
What if I am unable to pick up my CSA?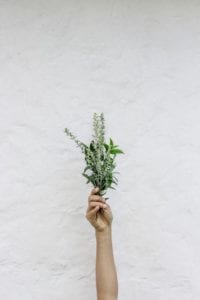 Please always plan to have your share picked up. If you are going to be out of town, you may arrange for someone else to pick up your box. For our records, kindly have the person state your name, so that we know whose CSA shares have been picked up.
Can I split my share with someone else?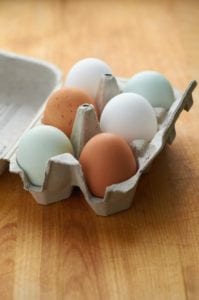 If even the half share seems like too many vegetables to get through in a week, you are welcome to share the CSA with a friend. The shared box must be picked up and then divided among the parties themselves. During registration, please enter the names of both CSA recipients. Thanks!
What vegetables do you grow?
Some crops you can expect to find in your share:
beets, broccoli, cabbage, carrots, cucumber, eggplant, garlic, shallots, green beans, scallions, peppers, kale, lettuce, onions, potatoes, pumpkins, squash, tomatoes, zucchini, fresh herbs, eggs, and other products produced on the farm.
What if I do not like something in my CSA?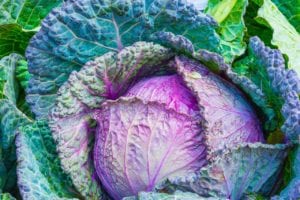 In late-winter and early-spring, the farm purchases seeds and preps fields for the growing season. We grow a variety of vegetables that will be in each CSA. Once the season is underway, we do not have the flexibility to change what we grow. Therefore, if there is a type of vegetable in your CSA that you do not like, or that you do not know how to use, please ask us for suggested recipes, or simply give the item to a family member or friend so that the food does not go to waste.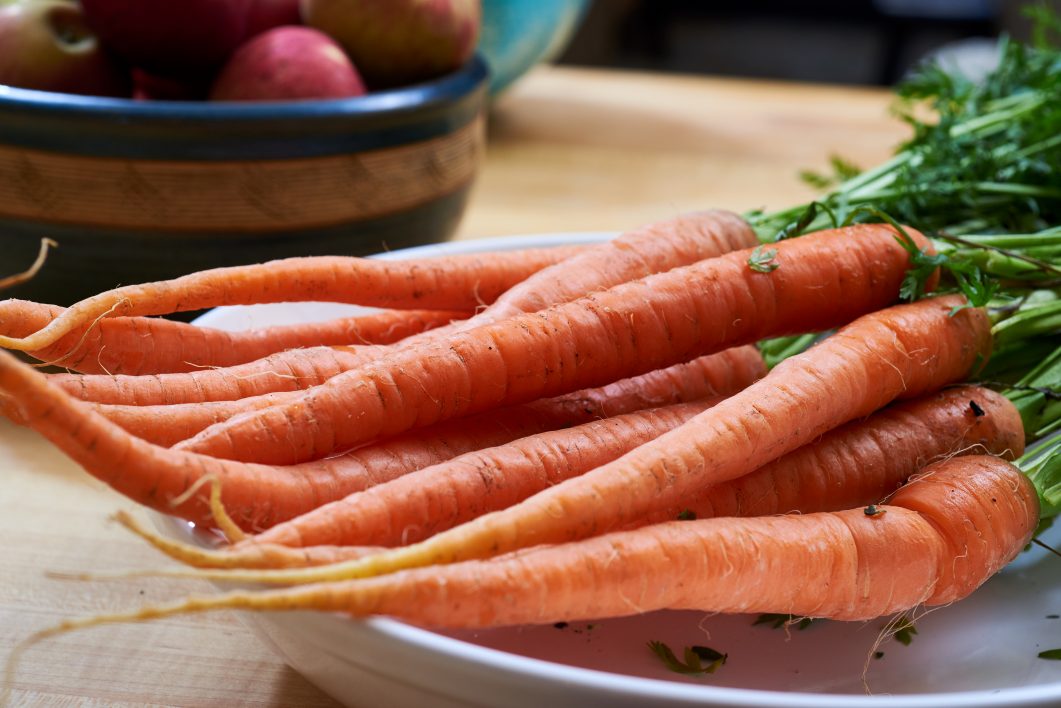 Vegetable CSA Share
We offer a variety of vegetables. Seeds are ordered at the start of the year and we begin seeding in March. By June, we are able to provide in our CSA boxes the most in-season, fresh vegetables. We offer a whole-share (3-4 people) and half-share option (1-2 people).
Price Per Share
$265/$424
$1.18 per meal/$1.89 per meal
Meat CSA Share
Each year, we raise a small herd of hogs and a few batches of chickens. The animals are raised on pasture with plenty of room to roam and dig in the grass. Each is supplemented with a high quality grain, that they may access at their leisure. We offer a whole-share (3-4 people) and half-share option (1-2 people).
Price Per Share
$371/$530
$1.65 per meal/$2.36 per meal
Reviews
Food & Farm Reviews
The meat is very high quality and the staff is focused on service for all. Love the mission!
Anne
Excellent cuts of pork…The bacon is just like when I was a boy, 50 years ago. No chemical additives…naturally smoked…really delicious!
Chris
My time at Proctor Center Farm gave me a much needed cyclical sense of the natural world and how, as farmers, we work with this cycle to produce food for ourselves and our surrounding communities. I loved watching the plants grow and waking early every day to let the chickens out, to make sure the pigs were fed, and to water the greenhouses.
Alina
procterfarm@proctercenter.org
11235 St. Rt. 38 SE London, OH 43140
Have a question for the Farm Manager?
Please fill out the form below.