Camp, Retreat, and Conference Center for groups up to 200
The Procter Center
It's time we get back together!
Register your retreat or camp days with us.
Procter Center is a mid-sized retreat, camp, farm and event facility for daytime and overnight groups. Whether you prefer events online, or the conversation and connection you have from attending events in-person, we serve spiritual, community, business, and youth organizations, as well as families and individuals who seek inspiration, reflection, education, teambuilding, and togetherness in a simple, peaceful, and secluded setting. The center sits on 200 acres of a 1,200+ acre site in predominately agricultural Madison County, Ohio. Procter Center is owned and operated by the Diocese of Southern Ohio.
Open House & Spring Craft Show
Saturday, April 29th, 10:00am-2:00pm, rain or shine!
Interested in selling your unique craft? Makers, please see the terms & conditions, and then complete the vendor form. Questions? Contact Danielle Vogel, dvogel@proctercenter.org.
The Camp Open House is for everyone!
Folks who have never gone to camp before, or those who are long-time camp goers, but who maybe just want to learn a little more about the inner workings of Procter. This is a time when you can take in our beautiful grounds; grab lunch from a food truck to eat under the pavilion, overlooking the lake. This is a time to learn about all things camp, take tours of our farm, cottages, and lodge, or be guided through any registration requirements from our knowledgeable staff. It will be a day full of fun and excitement with special goodies given out throughout the day. Join us!
Want to keep up with the happenings at Procter?
Sign up for our First Friday Newsletter!
Your gift matters. Please give, so that we may continue to support the Episcopal Dioceses of Southern Ohio with their mission to increase youth precense within the churches, and be a place for rereat and reflection. 
Reviews
How Was Your Visit?
"Awesome place to have a work retreat. Good food.  Beautiful scenery.  The room we were in had great acoustics didn't need a microphone, but one was still provided. Highly recommend. Felt comfortable and cozy. Not like sitting in a boardroom".
"Thanks to your team for making our time feel perfect and effortless.  I feel rejuvenated and read to go back to the real world".
What you Get
Amenities & Services
Dining Hall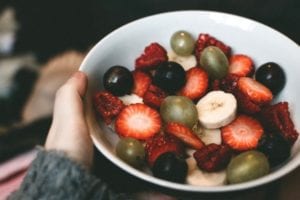 Our spacious Dining Hall is located in the ground level of Hobson Hall. Fresh, home-cooked meals are served either plated or buffet style. We will make every attempt to accommodate any special dietary needs. We can seat up to 128 people.
Fair Trade coffee and tea are available in the Dining Hall.
Do you have a great menu idea, or have a specific request? Let us know!
Christ Chapel
Christ Chapel is a special place for spiritual reflection and celebration. We can accommodate up to 125 people.  Everyone is welcome in Christ Chapel.
Downtown London, Ohio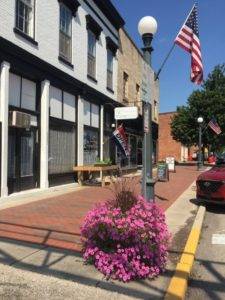 We are just 8-miles up the road from Procter Center is Historical Downtown London, OH, which features a number of chain and local restaurants, shops, bike paths and entertainment. While in town, grab a coffee at the Coffee Peddler, a cinnamon bun at Vallery's Bakery, local honey at Procter Store, fiber arts supplies at Yesterday's Ewes, or see a blockbuster movie at the historical State Theater.
Conference and Meeting Needs
To make your meeting space as productive as possible, we offer a variety of meeting options. Including video conferencing capabilities with a 65″ smart TV and sound bar. Office needs, such as a copy machine and portable projector. As well as, large meeting audio and visual equipment, easel with newsprint paper, markers, and other useful work tools. Small fee needed for use on some additional supplies.
Stages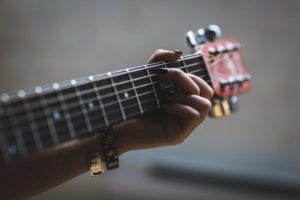 We offer two separate event spaces featuring raised stages with AV equipment, VGA-PC hook ups, and pianos. Adapters are needed for computers not compatible with VGA.
Outdoor & Adventure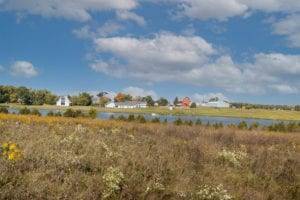 Enjoy outdoor activities such as hiking around the lake, playing basketball or Ga-Ga Ball, relaxing in a hammock, or watching spectacular sunsets from our front porch. Fishing in our 10-acre lake is available and you must provide your own fishing equipment.
Lodge and Cottages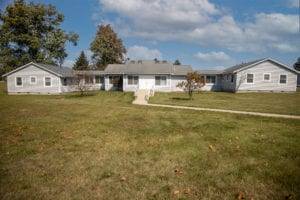 We offer two types of lodging. Cottages may sleep 6 to 16, in a combination of twin beds and bunkbeds, with two shared bathrooms in each cottage. Lodge hotel- style rooms may sleep 44 double or 22 single occupancy. Each smoke free room has two full-size beds with a private bath. We offer a screen-free environment, but Wi-Fi is included throughout the facility.
Visit Today!
We await your arrival!
Our Guest Services Team would be happy to help you plan your stay at Procter Center