Active Kids, Smart Play All Year Long
Out of School Programs
In the summer, our camp gives kids the chance to be independent in a safe environment, but kids need a safe place to be kids all year long. In addition to Day Camp, Procter After School now adds that year-round play that kids need. The students take the time to work on homework and study, but we also prioritize using the outdoors to learn, and playtime that harnesses large motorskills.
Heather and her team of fantastic counselors lead our After School and Day Camp programs. Families come to Procter to have the time their life! Learn new things, try new things, and come back year after year for that Procter connection.
Learn how to get your child more involved, or register today, by visiting our CampBrain page.
Day Camp
(1st through 6th grade)
A day at Procter Day Camp
Arrive early to get a look at the hogs, waking up for their morning mud-pit hangout. Then, collect eggs from the free-range chickens. By mid-day, take a dip in the lake, or cool off in a canoe. Want a more relaxed environment? It's hard to stay awake in the hammocks, with the warm breeze passing by. Be in community during creative arts time, fishing on the lake, Bible Study, Sing-Song, or yard games! We offer so much to do, the kids will want to keep coming back, week after week. Counselors and staff are here to make the time safe, relaxing and fun.
Day Camp
For its third year, weekly Day Camp will be offered from June through August for grades 1st through rising 6th. Pick any week, or weeks, to spend the days doing crafts, collecting eggs and veggies, swimming, playing sports, and more! Tons of activities to keep the fun going. Camp runs Monday through Friday, 9:00am to 5:30pm. Learn more on our Day Camp page.
2023 Day Camp Week Dates:
Week 1 – June 12-16
Week 2 – June 19-23
Week 3 – June 26-30
Week 4 – July 10-14
Week 5 – July 17-21
Week 6 – July 24-28
Week 7 – July 31 – August 4
Procter After School
(Kindergarten to 6th grade)
A day at Procter After School
Hop off the bus, or get dropped off, and be greeted by Mrs. Heather and her team! Grab a snack and relax in Hammock City before cracking open that homework book. After getting some help with that tricky math problem, jump into a game of volleyball on our Sports Court, or take time to learn about native trees and animals during a nature walk. You'll be sure to make some lasting friends at Procter After School, which is offered Monday through Friday, as well as any day of the week that school is closed.
Procter After School
During school months, every Monday through Friday, even days school is not in session. On school days, Madison Plains bus route drops kids off right at Procter Center. Procter offers discounts for families with multiple children enrolled. Learn more on our Procter After School page.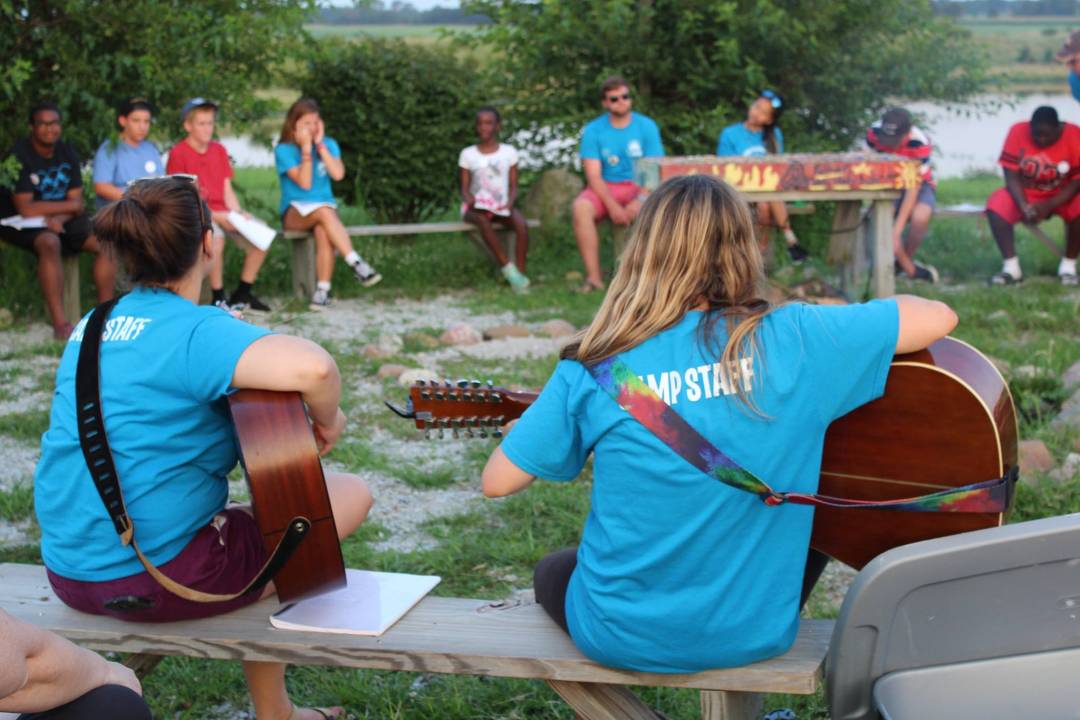 Day Camp or After School
Now, kids have an option to be at Procter all year long! Be with us for a day, a week, a month, we are flexible with your schedule!
CampBrain has the dates
You only have to complete the online paperwork once on our CampBrain site in order to enroll your child in any program at Procter. The more information you give us about your child, the easier it is for us to ensure your kid has a great time while with us.
Visit us year-round!
Register for our programs!
Registration for upcoming events and sessions can be found in CampBrain.