The Speakers
Farm to Forest Retreat
Meet Our Speakers
This year's Farm to Forest Retreat will host eight accredited individuals from across Ohio and Kentucky. These influential folk are passionate about the environment, our connection to nature, and how we see God through the outdoors. The weekend will focus on the church's role in climate change and empowering you to build a stronger connection to nature and faith.
Follow along with event updates in our First Friday Newsletter. Sign up for the newsletter on our home page.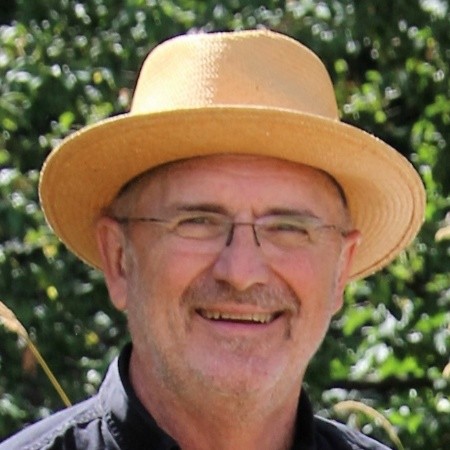 Brian Sellers-Petersen
Brian is a consultant and coach with The Faithful Agrarian, Agrarian Missioner with the Diocese of Olympia and the Good News Garden's Coordinator and Evangelist for The Episcopal Church. Previous ministry includes Episcopal Relief & Development, World Vision, Bread for the World, and All Saints, Pasadena. He spends his time speaking, coaching, consulting, writing, and podcasting, all with a focus on agrarian and food ministry. His podcast, Spade, Spoon, Soul, is a resource and community space for anyone passionate about stewarding the land and creation care!
Rachel Tayse
Organic Farmer and Sustainable Agriculture Advocate
I am a seasonal eater, organic farmer, and sustainable farming advocate, using creativity and meaning-making to support individuals and organizations pursuing resilient agriculture.
Based in central Ohio, my farming experience includes eight-years as organic, diversified produce market grower, and three years of solo-operating a small-scale seedling and permaculture farm. As an educator, since 2010, I have facilitated courses on sustainable agriculture topics, such as farm planning, seed starting, grant funding, and farmer wellness for groups of all ages and sizes. I have worked for the Ohio Ecological Food and Farm Association (OEFFA) and Produce Perks Midwest in sustainable food system roles. I value interdependence and equity, centering my work in marginalized communities, including LGBTQIA+, neurodivergence, and the abundance of life forms on Earth. I find power in diversity, strength in following nature's lead, and beauty in wild edges. More information about me and recent projects is available on my website SeedingResilience.com. You can contact me at racheletayse@gmail.com.
Nathan Rutz
Director of Soil at Rust Belt Riders
Now, the Director of Soil at Rust Belt Riders Composting and Tilth Soil, in Cleveland Ohio, Nathan has been composting professionally since 2017. He has many accolades for his composting success, including being an elected member of the Ohio Organics Council Board, a Certified Compost Operations Manager through the US Compost Council (USCC), and a 2019 recipient of USCC's Best Small Scale Composter. Nathan spreads his passion for compost by giving talks at Master Gardener classes in Ohio and West Virginia.
Nathan is a member at St. Luke's Episcopal Church, and finds that collecting food scraps and making compost with it is a way to metaphorically AND literally practice resurrection. He is delighted to share his experience with others.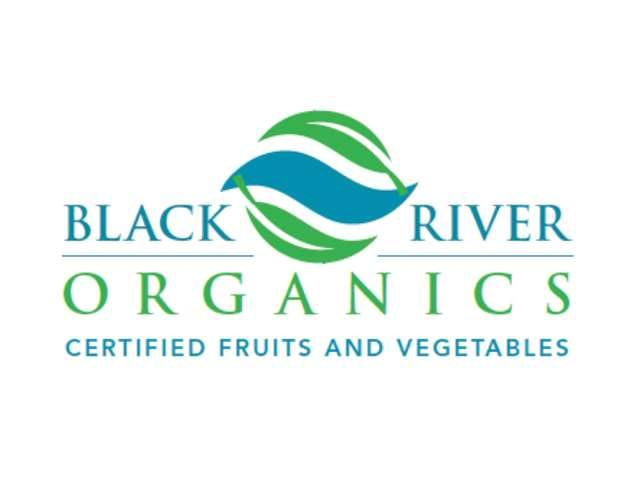 Chet Bowling
Farm Manager, Black River Organics
I am a life long Episcopalian, retired college professor, and current farmer. I taught leadership and I farm organically. I am a founding member of a seven farm co-operative that operates the only online farmer's market in the State of Ohio.
I hope my workshop will help members of congregations generate ways they can get involved in local food systems that will build Beloved Community. All the church activity we do can be gathered into three groups:
1. We do work for others, which is great.
2. We do work with others, which is even better.
3. We be with others, which might be the most faithful kind of activity of all.
Jerry Cappel
Director of the Center for Deep Green Faith
I am an Episcopal priest in the Diocese of Kentucky. For the past decade I have served as the Environmental Network Coordinator of Province IV of the Episcopal Church, and as the Director of the Center for Deep Green Faith. These organizations are dedicated to the work of religious education toward healing our broken relationship with creation. I have a PH.D. in religious education, which I apply to the work of helping people reconcile their faith with their love of the earth and finding empowerment for the great work at hand in our present day.
Brice Patterson
Deacon at Saint Stephen's Episcopal Church and University Center
I am an ordained deacon in the Episcopal Church, serving as the parochial deacon and campus minister at St. Stephen's Episcopal Church and University Center on the campus of The Ohio State University. I am also a trained leader in the Wild Church movement, and the founder of the Fellowship of St. John Muir, a nascent wild spiritual community in Columbus.
In both, the Farm to Forest weekend services and during the terra divina practice, my hope is to bridge the 'divide' between ecological endeavors and spiritual/religious experience of the natural world. This broad eco-theology encompasses both spirit and science, and helps us to understand our interconnectedness with the rest of Creation.
Ryan Wesolowski
Farm Manager, Procter Center Farm
Ryan was a farm hand for two seasons before becoming Farm Manager in 2022. Ryan's agricultural background also includes permaculture design and implmentation in a tropical climate. He also spends time researching dendrology, the study of trees. He is very passionate about orchards, woodlands, and with the help of his farm hands, has planted almost 200 trees on Procter's grounds.
Ryan hopes to give people a better understanding of their local ecosystem and how it functions, while also having thought provoking conversation about how to incorporate specific species more broadly for climate resilience.
Danielle Vogel
Director of Farm Development & Creation Care Advocacy, Procter Center
In 2017, Danielle embarked on her mission to learn all about growing food! She started as a volunteer at Procter Center Farm, and through education provided by Procter and various organizations, she took over as Farm Manager in 2019. After having her second son in 2022, Danielle took a short break, but came back in her new role, which focuses on educating youth and adults about gardening, creation care, and connecting people to nature. In Danielle's Start with a Garden workshop, folks will be able to specifically talk about their gardening plans, and gain insight on best methods, tools, what to plant, and more. Danielle will take guests around Procter Center Farm to see different growing techniques, as well as discuss the importance of a garden to God. Because, God started with a garden.
Jill Crane Brenneman
Soap Maker
Jill Crane Brenneman's career is in psychological assessment and treatment, but in her free time mixes oil and lye in a clean and creative hobby: soapmaking! A self-taught soaper of 7-years, Jill has honed her skills with all types of soaping ingredients, fragrances, and additives, sharing the results under the successful label, Clean by Crane. Her favorite recipe blends are coconut, olive, grapeseed, and castor oils to make a smooth and bubbly bar! When Jill teaches soapmaking to others, she emphasizes safety, flexibility, and improvisation, and fun!