Bring the whole team
Family Camp
Want your children to have a camp experience, but be there to enjoy all the fun and games with them? Family camp is a great way to spend time with your family away from home. Let us do all the program planning and cooking. You just come, relax, and play with your kids.
Family camp is perfect for multiple generations. Grandparents often bring the grandkids and give mom and dad a break. Maybe the whole family wants to come?! Any and all are welcome.
Rates at Family Camp are based on which accommodations you choose, and the size of your family.
The first two people in your party to register, regardless of age, pay a set amount. After, there is an additional cost per camper.
If your family is unable to pay Family Camp Fees, please apply for a Campership. The Diocese and Procter are committed to making camp accessible for all. See pricing on our Camp page.
2023 Camp Dates
Wednesday, July 12  to Saturday, July 15, Family Camp 1
Wednesday July 26 to Saturday, July 29, Family Camp 2
A day at summer Family Camp
Wake up early to get a look at the hogs, waking up for their morning mud-pit hangout, or to collect eggs from the free-range chickens. By mid-day, take a dip in the lake, or cool off in a canoe. Want a more relaxed environment? It's hard to stay awake in the hammocks, with the warm breeze passing by. Be in community during adult Bible study, while the counselors take the kids for games, or go play games too! After dinner, sing your heart out at the camp fire, or do some evening fishing out on the lake, equipment included. We offer so much for your family to do. We are here to make your time relaxing, while also creating that special family memory.
"It seems to me that we all look at Nature too much, and live with her too little." – Oscar Wilde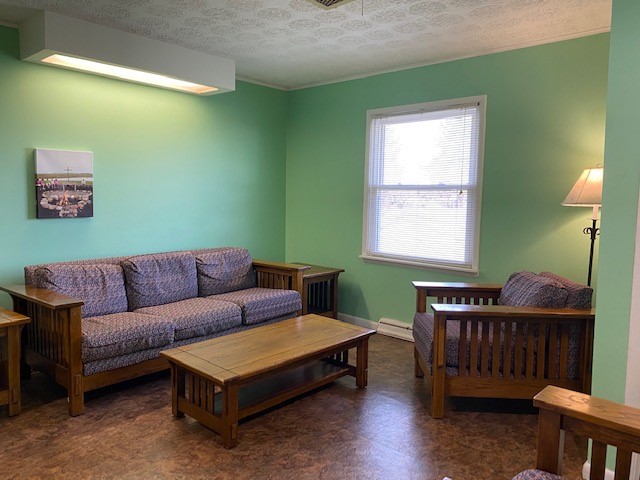 Blanchard Commons &
Cottages 4 & 5
Bedrooms have a mix of bunkbeds and twin beds. Campers should plan to bring their own linens. Blanchard Commons is great for large groups, and has its own common spaces and kitchenette.

Thompson Lodge
Our hotel-style rooms have two double beds, a private bathroom, and air conditioning. Towels and bedding are provided. We place families of four in one hotel room.
Endless things to do
We have an open schedule, which allows families to choose the activities that feel most exciting for them. Make memories canoeing on the lake, picking vegetables in the garden, or relaxing in the hammocks.
Winter Family Camp
Want something to look forward to after Christmas? Each December, come to Winter Family Camp and have a great time! You can look forward to a gingerbread house contest, fun crafts, community time with puzzles and games, and be in community with Christ! We'll roast s'mores and cheer on the game, on the big screen.
See your camp friends, or meet new ones, and spend some quality time with your family at Procter. Oh! Bring your sled if it's snowing!
Such a great place! The staff was very accommodating and the landscape was gorgeous. Highly recommend this place!!!
My kids attend different sessions and they loved love it…We attended the family camp and had a ball. We are looking forward to the next family camp!
Visit us this summer!
Register for Camp!
Camp registration opens in February, and stays open until camps are filled!