Bring the whole team
Family Camp
Want your children to have a camp experience, but be there to enjoy all the fun and games with them? Family camp is a great way to spend time with your family away from home. Let us do all the program planning and cooking. You just come and relax and play with your kids. 
Family camp is perfect for multiple generations. Grandparents often bring the grandkids and give mom and dad a break. Maybe the whole family wants to come. Any and all are welcome. 
Rates at Family Camp are based on which accommodations you choose, and the size of your family.
The first two people in your party to register, regardless of age, pay a set amount. Each additional camper is $85 (Conference Center) or $75 (Cabin).
If your family is unable to pay Family Camp Fees, please apply for a Campership. The Diocese and Procter are committed to making camp accessible for all.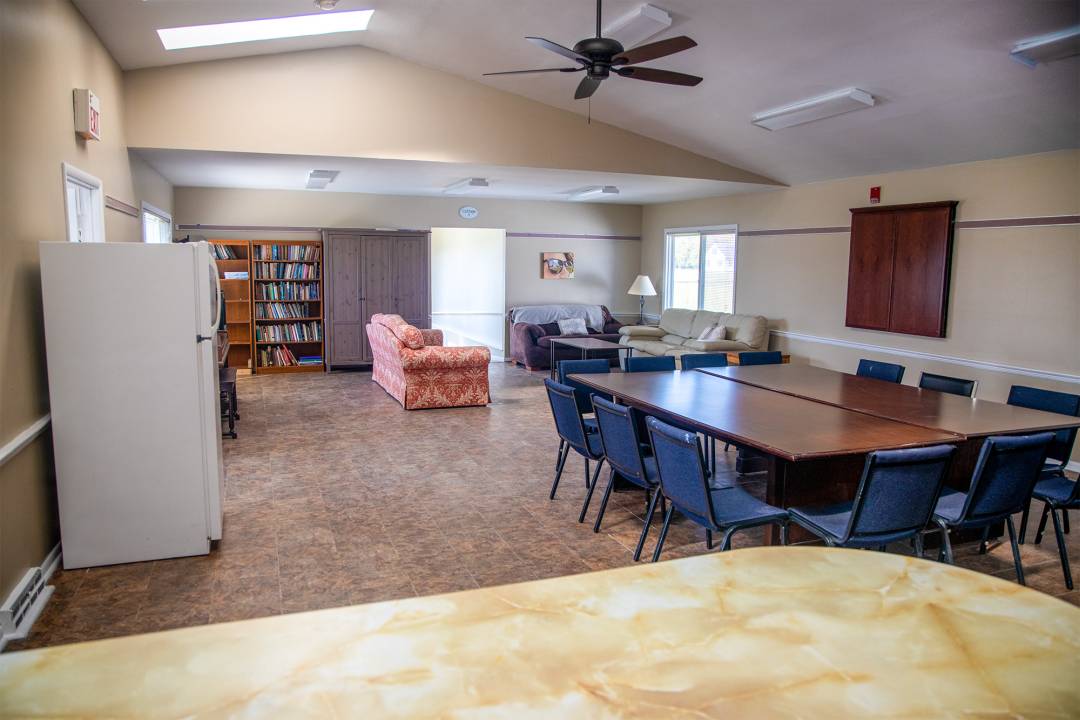 Blanchard Commons & Cottages 4 & 5
Include shared bathrooms, common rooms to gather and 6 private bedrooms. Bedrooms have a mix of bunkbeds and twin beds. Each cottage can sleep 10-16 people. Depending on family size, multiple families are typically assigned to or request to share a cabin. Cottages have whole house fans (no air conditioning), and families supply their own towels and bedding.

Thompson Lodge
Our hotel-style rooms have two double beds, a private bathroom, and air conditioning. Towels and bedding are provided. When Family Camps fill up, we place families of four in one hotel room, to maximize space. 
Endless things to do
Spend time doing whatever you feel like doing. Want some down time, then sit on the front porch and read a book. Go to hammock village and rest in a hammock under a grove of trees and look at the blue sky through the green leaves. Work together on a creative arts project. Send the kids off with counselors and go to adult bible study. Spend a memorable afternoon on the lake canoeing or swimming and sunning at the pool. Do what ever you and your family want to do. We are here to make your time relaxing while you create that special family memory. 
Such a great place! The staff was very accommodating and the landscape was gorgeous. Highly recommend this place!!!
My kids attend different sessions and they loved love it…We attended the family camp and had a ball. We are looking forward to the next family camp!
Visit us this summer!
Register for Camp!
Camp registration opens in February, and stays open until camps are filled!