Camp Staff
Procter will hire 15-20 staff members: Counselors, Healthcare Providers, and a Leadership Team. Some counselors will also serve as Lifeguards. Submit an application online! 
We are intentional about hiring a camp staff that is reflective of the campers we serve. Counselors from any or no faith backgrounds, all socioeconomic statuses, people of color, and members of the LGBT community are especially encouraged to apply.
Be part of something bigger than yourself
Do you want to build friendships, create community, and learn valuable life skills? As a Procter staff member, you will help youth ask hard questions, engage with people outside their neighborhood, and explore and share their faith. You'll help families connect with each other and the natural world. You'll work hard, play hard, and spend your summer outdoors. 
Serving on a camp staff may be one of the hardest and most rewarding jobs you will ever have. At Procter the camp staff is intentional about sharing God's love with one another and our campers, both children and adults. We seek and serve Christ in all people with whom we interact at camp, modeling joy, respect, and inclusiveness, to create a community where everyone feels welcome.
About Procter Camp
Procter is a ministry center of the Diocese of Southern Ohio, with camps for children, youth, and families. We are part of the Episcopal church and believe all people are loved by God no matter who they are or what their life is like. Christian Formation is an important part of our program; we share stories, learn together, say prayers, and sing every day. Campers and staff members of all (or no) faith backgrounds are welcome. We also canoe, fish, have campfires, sleep outside, create art, do chalk murals, play sports and wacky games, and explore the natural world around us. Check out photos from last season on our Facebook Page for a peek into the camp program. Serving on camp staff is a formation experience in itself. While care and safety for campers is always a staff member's first priority, personal, faithful, and professional growth results from serving and living in the community.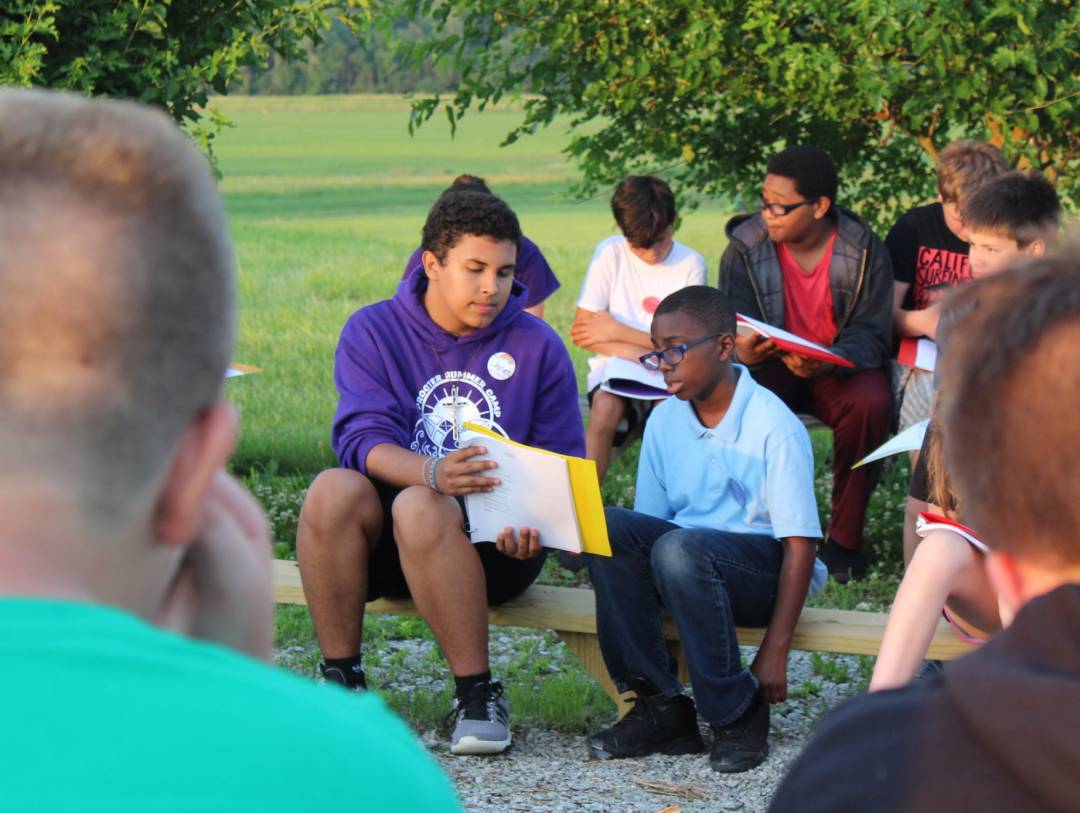 As primary caregivers for campers, counselors are responsible for all aspects of the camp program, comprised of cabin life, Christian formation programs, and recreational activities. This includes planning, facilitating, coordinating, and cleaning up all activities throughout the camp session, as well as guiding campers in their personal growth, faith life, and daily living skills.
See the Counselor Job Description.
Leadership Team
Comprised of a few experienced counselors or leaders to assist the Director in implementing the camp program, the Leadership Team will be responsible for managing morning formation (planning and implementation), waterfront and lifeguarding, and afternoon and evening activities.
Health Care
Each summer, we need healthcare professionals to be on-site, during camp.